Croudace Homes
Hermitage Park, Maidstone, Kent
At Hermitage Park our vision to create a vibrant new community offering a blend of inspirational architecture, an attractive verdant setting and open spaces with a variety of amenities and transport links.
With award winning home styles, carefully considered landscaping and communal areas, Hermitage Park has been designed to seamlessly connect to its surroundings and enhance features of the existing landscape.
Within this fantastic new community, we have created a select collection of 2, 3, 4, 5 & 6 bedroom homes suited to all life stages.
These homes are a blank canvas ready and waiting for you to make your own. With a wide range of bespoke kitchens and bathrooms, elegant flooring and wall colours, these homes will fit your every desire.
Large white-framed windows allowed us to use our trusted Bond It WP100 sealant. This sealants quality allow for an easy pull consistency as the silicone is not too soft nor too hard, with next to no smudge and large cartridges of 380ml ensure you get the most meterage possible.
Greensand Park, Godalming, Surrey
Greensand Park is a superb development of 2, 3 and 4 bedroom homes situated in Godalming. This quintessential market town is home to numerous listed buildings and surrounded by verdant countryside.
A huge range of styles when creating your home by using various fitted furniture, tiling, wardrobe glazing finishes and wall colours.
Bathrooms and ensuites fitted with Brilliant White sanitary ware and chrome fittings, bespoke ceramic tiles and fitted furniture. Large windows allowing plenty of natural light into your new home, highlighting spacious interiors.
Once again, we were allowed to use our tried and trusted Bond It WP100 silicone for exterior window frames, this product allows for flexible movement with weather changes as well as a completely air tight seal.
Internally our choice was a mixture between Sika Sanisil, a high modulus silicone consisting of an anti-mould formula perfect for sanitary areas and Everbuild S50, the same type of silicone however has a larger colour range to match the varying tiles used.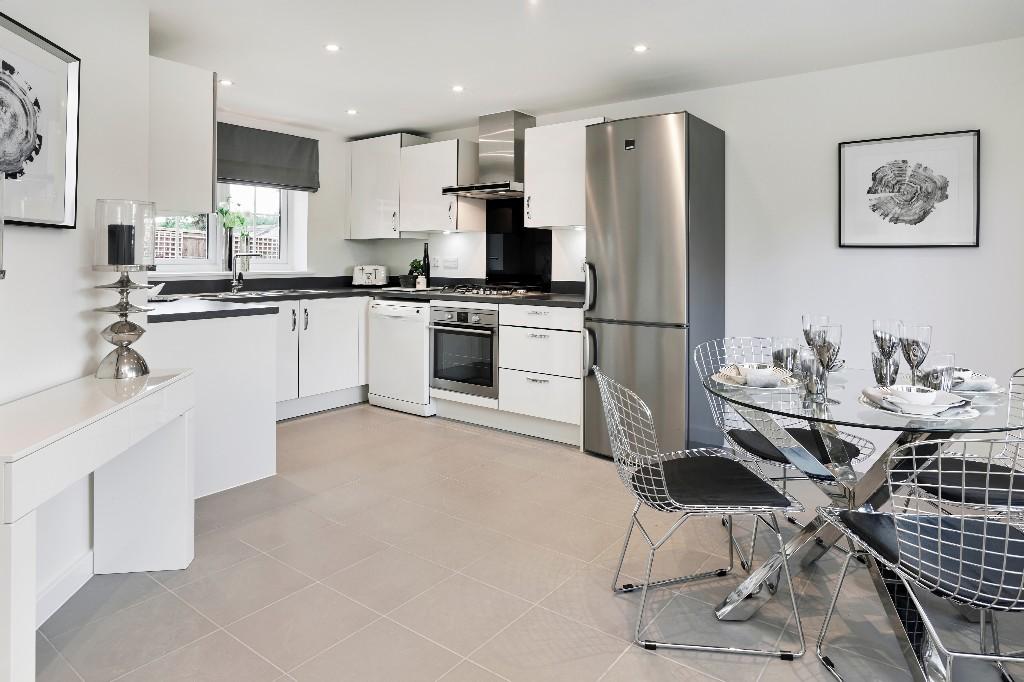 Hamlet Grove, Longwick, Buckinghamshire
Nestled in the heart of Buckinghamshire, Hamlet Grove sits in the delightful village of Longwick. This superb development consists of 2, 3 and 4 bedroom homes and is perfectly situated to enjoy the delights of country living, together with the benefits of nearby towns.
Each home within Hamlet Grove is considered in design, generous in proportion and gives peace of mind with the distinctive high-quality specification and service offered by a Croudace built home.
A mixture of both brick and render was used on these new builds, coupled with their famous brilliant white framed windows and imposing GRP's, this project considered a variant in colours but not tools. We continued with our love affair by sticking with the Bond It WP100 for all external white substrates and Everbuild 825 LM for all movement joints matching the brick red colour walls and white colour render.
Overall, we find working with Croudace Homes as a pure joy. Their homes are built with care and trades are not forcefully rushed to complete to match deadlines. Direct Sealants and Croudace Homes both believe that time should be given to achieve a better finish and we are excited to continue our great working relationship.
Enquiries
If you wish for our experienced applicators to undertake any of your upcoming projects, please contact us using the link below, for a competitive sealant quotation.