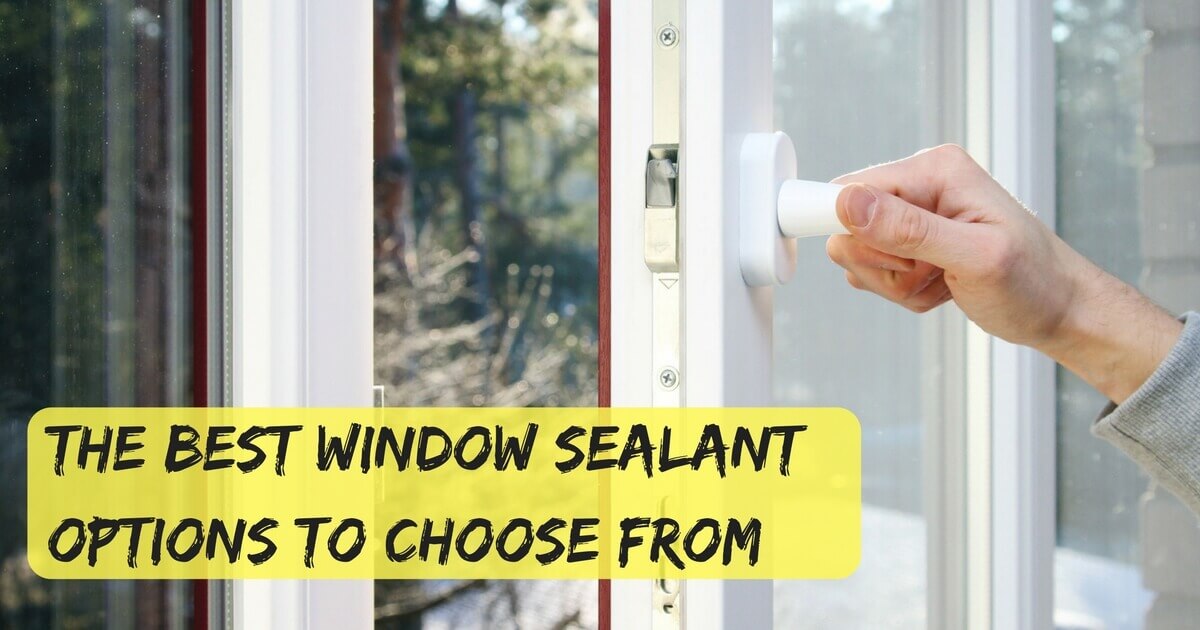 Posted by Direct Sealants in Sealants
January 12, 2018
No Comments
Choosing the best window sealant for sealing windows and other frames is a common struggle.
Given that these areas are often the most draught-prone in a building, you have to be certain that the frame sealants are as good as they can possibly be.
Of course, tracking down good window sealant is easier said than done.
Many window sealant products make grand claims to their efficacy, only to let you down when you go to use them.
Finding the right window sealant
In an effect to calm your frustrations regarding product choices, we at Direct Sealants have put together a handy rundown of the five best frame and window sealant on the market today.
These products go above and beyond to ensure that any task required of them will be completed to a high degree of satisfaction.
As a result, we're sure you'll be able to find the perfect window sealant for your project here.
Bear in mind that these choices are presented in no particular order; the one you choose will depend on your budget and exact requirements.
All of the options below are suitable for frame sealing, but you may want to read the details about each item before deciding exactly which one you want to purchase.
So, without further ado, let's dive on in…
Specifically designed for the kind of projects you need a good frame sealant for.
So you can be confident the essentials have been kept in mind throughout your usage.
Fantastic setting time
The setting time is incredibly impressive.
The sealant will set quickly when exposed to air, so quickly you might need to be careful to be precise with your application; clean up any excess as soon as possible.
If you're in a hurry, then look no further than this product.
Works for a variety of applications
If you want a product that can pull its weight for more than one task, you can't go wrong with this.
It can be used for a variety of purposes, including:
Bonding of high movement joints
Metal cladding
Weather sealing
Curtain walling
Glazing
This ensures you will definitely get plenty of use should you use these window sealant.
Suitable for a large range of materials
Continuing the multi-purpose feel, it's suitable for use on a wide range of materials.
It is suitable for use with the following:
Painted and unpainted wood
Brick
Plastic, including PVCu
Any painted surface
Glass
Ceramics
Metals
Metal cladding
Concrete
Travertine
Marble
Stone
Realistically, it's safe to assume that if you are working on a project that requires sealant, Bond It AS10 has you covered when it comes to range of surfaces.
A product that can be used for a variety of applications, but it's got the right stuff to take care of any framing requirements.
The biggest appeal of this sealant is that it's oil-based, meaning it can be painted over with any oil-based paint when dry.
Sag resistance
The sag-resistance is impressive, making it the perfect choice if you want to ensure you only do the work once.
Provided you give the product enough time to dry, you can be sure it will look as good as new for many years to come.
Extremely low levels of toxicity
There is no doubt that working with sealants can be hazardous to health, as can living in a house where sealants have recently been used internally.
Frame Sealants contain a range of chemicals that can leave fumes, some of which can be particularly harsh on human airways.
One of the major benefits is the extremely low levels of toxicity that it contains, making it a great choice for interior applications.
Impressive skin features
The skin offers several useful benefits.
The skin is self-repairing, which helps to enhance the durability of the product.
Furthermore, the sealant does not harden under skin, helping to increase flexibility during use.
Mapei Ultrabond Super Grip
With a name like Super Grip you'd be right to have high expectations of this product, but thankfully, this is a frame sealant that lives up to the hype.
Suitable for use on a variety of surfaces, including those relating to windows and doors, you can't go wrong with this product.
Fantastic range of materials covered
There's nothing more frustrating than buying a sealant and then discovering, one messy application later, that it is unsuitable for the purpose you required.
Thankfully, Mapei Ultrabond Super Grip will make that frustration a thing of the past; this product works on a huge number of surfaces, including:
PVC
Rubber
Wood
Gypsum
Polystyrene
Metals
Super-fast bonding time
The bonding time of this product is excellent, so you won't have to wait around for it to dry and cure.
The Mapei Ultrabond Super Grip has an excellent initial tack, which then hardens in record time, ensuring you can move on to your next job as efficiently as possible.
Amazing filling properties
If you want a two-in-one product, then the Mapei Ultrabond Super Grip will not let you down.
The filling properties provided by this product are second to none, and you can even use it to fill small holes if required.
This sealant has a few requirements for exterior projects; it will only function when the joint movement does not exceed 30%.
However, if you have a project that can handle this limitation, then this is an excellent choice for your frame or window sealant needs.
Works on a wide range of building materials
As a low-modulus acetoxy glazing sealant, you can be confident that it will work on a wide variety of surfaces across both interior and exterior requirements.
The product will bond to:
Cement
Plastic
Metal
Concrete
Ceramics…
… and almost anything else you need to use it with.
Excellent durability
No one wants to have to complete a job then do it again in six months time, yet many of us find ourselves having to do just that.
A sealant should be judged not just by how well it applies in the moment, but how well it lasts.
If durability is a major concern for you, then this will never let you down.
Multi-purpose
It earns a place in your toolkit for reasons beyond its incredible ability to work for framing purposes.
This sealant is also effective when used for a variety of different building purposes, so you will be sure to get a good amount of use from it.
The biggest upside here is the conditions under which it can be used.
Often, you will have to delay an exterior job due to adverse weather conditions.
With this window sealant in your toolkit, you'll experience no such frustrations.
Works well on wet surfaces
There is no doubt that the biggest selling point here is how well it works under wet conditions.
After all, it's so effective in this regard, they literally named the product for it!
Given the unpredictability of the British weather, if you're going to be using a framing sealant for exterior purposes, this is definitely the one to choose.
The product is based on SBR rubber, giving it excellent water-repellant properties when in in situ, too.
Good range of materials
This works on a variety of different surfaces, including:
Metal
Most plastics
Painted or bare wood
Glass
Vinyl
Concrete
Stone
With this range of variety, it's fair to say there aren't many projects that this product can't handle with ease.
Permanent flexibility
Buildings have a tendency to shift and settle.
This can lead to poor quality sealant cracking or sagging, but you need not worry about these concerns with Rain Mate.
The product is permanently flexible, which is a huge bonus for longevity, and will also continue to repel water long after application.
Why are these products so good?
We at Direct Sealants believe all five of these products are well worth considering when looking to buy frame or window sealant, for a variety of reasons.
There is a product here for every application, and all of these products have strong reputations to backup the impressive claims they make.
We're committed to finding the best sealants for every job.
Our endorsement doesn't come lightly.
We genuinely believe any of the above five products should be suitable for the tasks you are faced with.
Pick the right window sealant for your next job
When you are undertaking a task as complex as using window sealant, you want to be sure you get the job done correctly right from the start.
Take the time to read through the above and choose the product that's right for you.
We're confident all of the above can help you finish your job quickly, efficiently, and to an incredibly high standard.